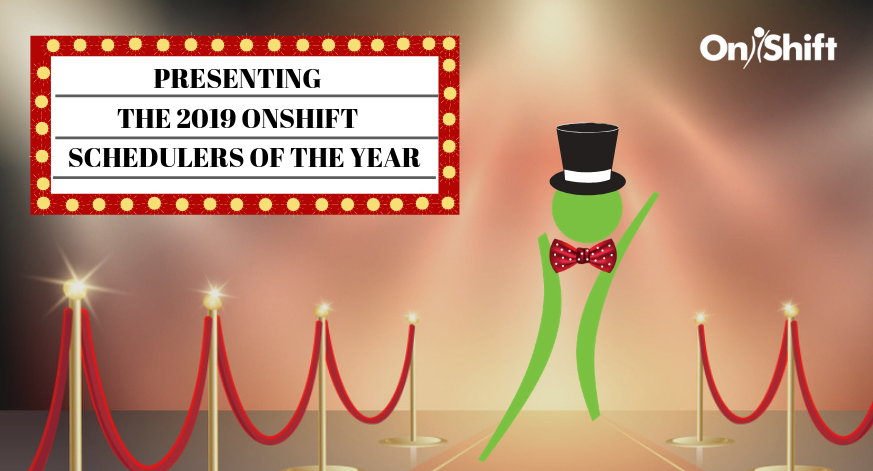 What's your favorite awards show? The Oscars? The ESPYs? The Emmys? Well, here at OnShift, we'd be lying if we didn't say ours is the SOTYs – more formally known as the OnShift Scheduler of the Year Awards.
This year, we're rolling out the red carpet and shining a spotlight on fantastic feats in senior care scheduling and labor management. Many of our best and brightest schedulers have taken scheduling beyond the nuts-and-bolts of traditional scheduling. They are effectively leveraging our technology and processes to improve workplace culture and staff satisfaction, ultimately increasing retention.
In addition, many schedulers in this year's all-star cast were applauded for consistent and effective use of OnShift's messaging features to communicate important information with staff, fill call-offs fast and boost overall employee engagement. Others utilize the visibility in OnShift to manage flexible shifts while meeting the needs of both employees and residents.
Many schedulers are playing the part of OnShift experts, going above and beyond the call of duty to ensure that others – even those at sister communities – are up and running and experiencing all the benefits of the software.
No one likes a speech that drags on (I can just hear my exit cue music playing now), so let's get going. Now, for the moment you've all been waiting for…
The 2019 Schedulers of the Year are:
Samantha Roy - All American Assisted Living at Londonderry
Elizabeth Nix-Lloyd - Arbor Terrace Ortega
Amanda Rhodes - The Cascades Verdae
Leslie McDonald-Watts - Diversicare of Ripley
Leslie Prain - The Justus Companies
David Chandler - The Village of River Oaks
Tami Fay - Signature HealthCARE at Tanbark Rehab & Wellness Center
Thomas Little - The Lodge at Taylor
This year, OnShift also recognizes an individual who has demonstrated an unwavering commitment to the staff and residents she serves during her 45+ years of service. The Scheduler of the Year Lifetime Achievement Award goes to:
Cindy Weiss - Walker Methodist Care Suites
Here are some highlights from the winning nominations:
We more than tripled our engagement of our core nursing and care staff! Call-offs are tracked easily, and our absenteeism has been reduced by more than 25%. Shift requests and acceptances have reduced our agency expenditures by 85% or better.
Since our scheduler has taken over the reins in OnShift we have greatly reduced our overtime. And because everything is well managed, we have much improved staff satisfaction and retention.
From inception to today, we have seen vast improvements in all areas of staffing which have led to heightened morale, better staff retention and less mistakes with staff not knowing what their schedules are leading to no call no show.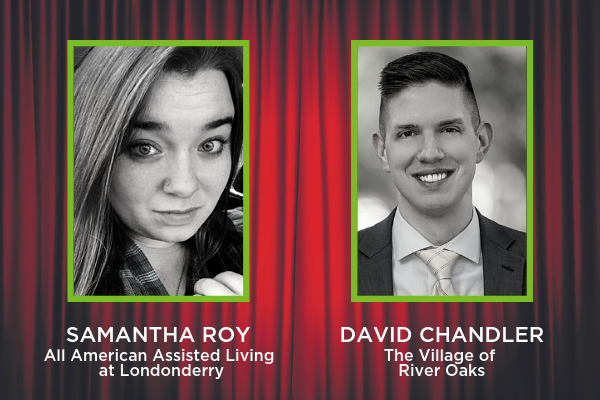 Our scheduler's leadership and the assistance of OnShift has helped to improve the culture of our community and improve resident satisfaction.
Our scheduler sits down with each newly hired employee and personally teaches them how to use OnShift. Our scheduler has been able reduce the number of daily staffing calls by promoting the use of OnShift. The schedule is set in advance leaving him the ability to help out in other areas of the facility.
Call outs are few and far between and with proper scheduling, we're under 2% overtime. Our scheduler has save us so much money.
Our number of open positions have decreased from an average of three positions in part to our scheduler having a great relationship with the staff and knowing their preference with a schedule that fits both their life and the needs of our center.
Our scheduler exhibits leadership skills that guide others to making our organization a better place. Our scheduler is excellent at managing overtime and has drastically reduced these numbers.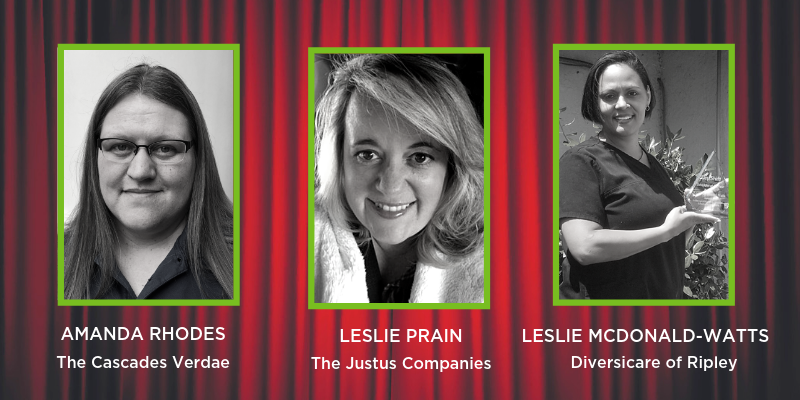 Thanks to everyone who submitted nominations and to all the hardworking schedulers out there. Each of you deserves a standing ovation for your commitment to proper staffing, employee satisfaction and resident care. OnShift is honored to work with you in partnership and proud to support your efforts in hiring, scheduling and engaging employees.