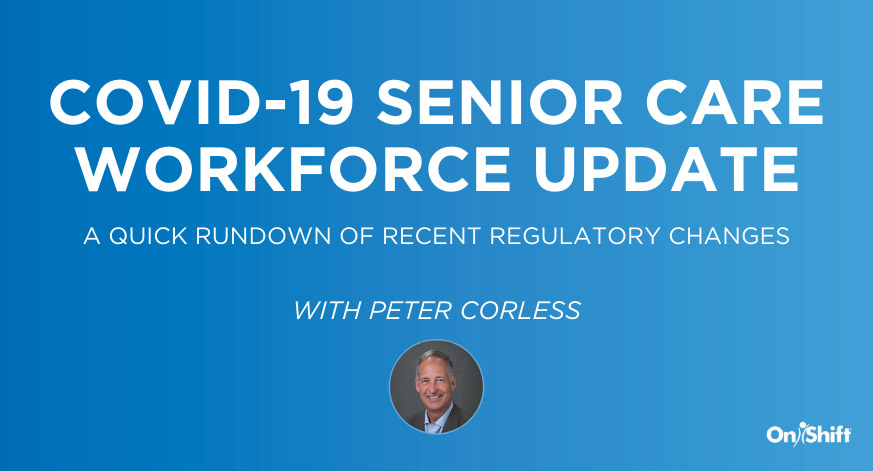 In an effort to keep you up to date with the latest COVID-19 workforce-related changes, I wanted to quickly brief you on some important regulations that have been enacted to address the pandemic.
This brief update will give you a rundown of recent CMS changes, including new mandatory COVID-19 CDC reporting that goes into effect on May 8th, changes to PBJ reporting, which data will help determine PPE needs and more.

I hope you find these updates helpful and I want to thank you for all that you and your team are doing during this difficult, unimaginable time.