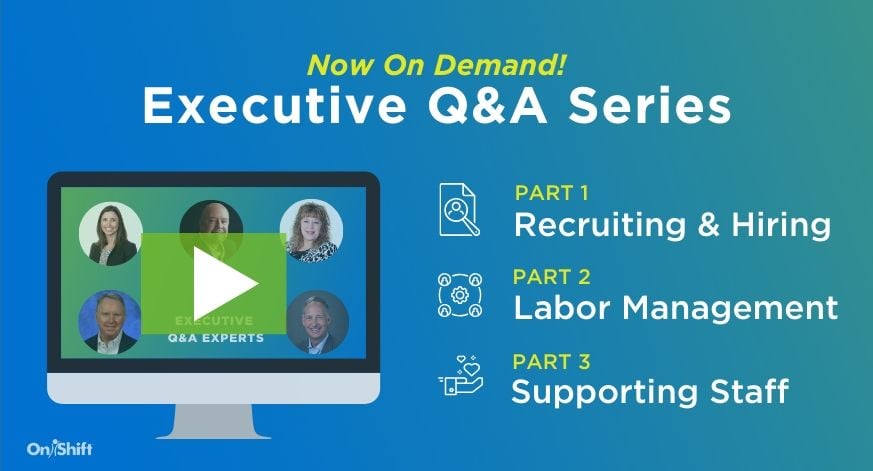 OnShift recently hosted a series of three discussions around how the COVID-19 crisis has affected the senior care workforce. Attendees asked their most pressing questions around recruiting and hiring, labor management and supporting staff, and our experts provided input and ideas based on what they're hearing in the market, as well as from our partners and customers.
Some key themes emerged across the three sessions -- such as the importance of making communication between staff and management a two way street, the need for a streamlined recruiting and hiring process that gets candidates in the door as quick as possible as well as just how critical it is to focus on the employee experience as we approach the new normal.
All three Executive Q&A sessions are now available on demand. Click below to learn more about these topics and what top providers are doing to refocus and refine their workforce-related efforts for success both today and in the future.
Thanks to everyone who attended and for all the great questions you submitted. We hope you found these discussions valuable and walked away with some actionable insights.