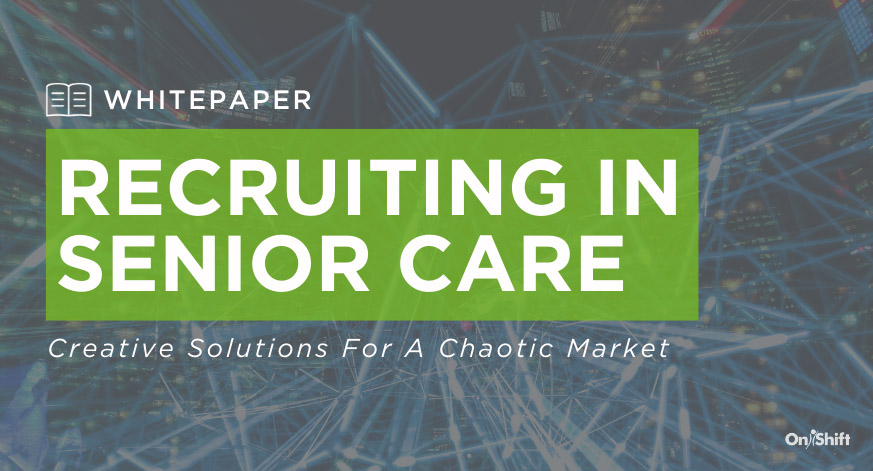 Recent research revealed that finding qualified candidates is a top challenge for long-term care and senior living providers. And 73% believe this challenge will remain the same or get worse over the next 3 years.
The dire state of recruiting has several providers thinking outside the box. Some are attending Friday night football games in search of soon-to-be-graduates looking for work. Others are boosting their presence on social media. And several others are building in-house CNA training programs.
There are plenty of effective recruiting methods out there. But which combination of them is the secret sauce? That's what we set out to uncover in our latest whitepaper, Recruiting In Senior Care: Creative Recruiting Solutions For A Chaotic Market.
Inside you'll find recruitment perspectives and strategies from top HR executives in senior care. Plus, learn how to build a strong candidate pipeline, create an unmatched candidate experience and gain a competitive edge in the war for talent.
We hope you find this guide helpful and are able to put some (or all!) of these practices into place at your organization.