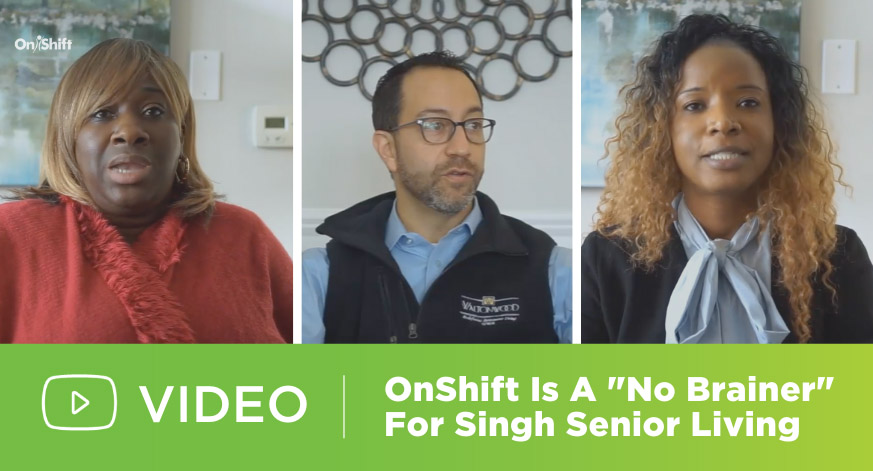 Bringing new technology into a senior care community can be a daunting task. And it brings a number of questions to the surface, such as: Will this be easy to use for employees across all levels and departments? What are the benefits of having this in place for my organization and for my employees? When will I see a return on my investment?
These and so many other factors can go into determining which technologies are the right fit, especially when it comes to human capital management software. For Singh Senior Living, the best fit was OnShift. In fact, Aaron Fenberg, Director of HR, calls the partnership a "no-brainer."
Since implementation, Singh Senior Living has seen an increase in employee engagement and satisfaction. Employees love having 24/7 access to their schedules and earning rewards for their hard work. Plus, Singh Senior Living has been able to use OnShift as a differentiator to attract and hire top talent in Detroit's competitive labor market.
Watch the video below to hear Singh Senior Living's Scheduling Coordinator, Wellness Coordinator and Director of HR discuss the benefits of OnShift across their community.