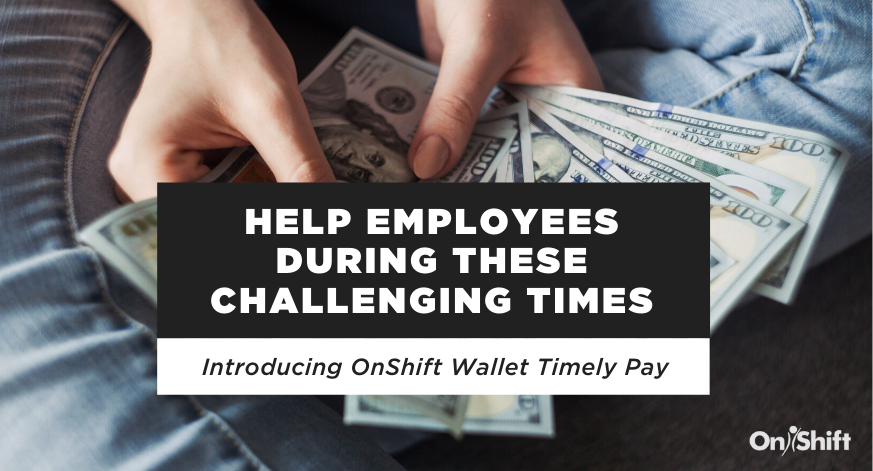 The COVID-19 pandemic has changed everything. While other industries have been mandated to shelter in place, this is not the case for most of you working in senior care. You are going into work and caring for our family members and we can't thank you enough!
That's why we are proud to introduce OnShift Wallet Timely Pay. The new feature in OnShift Wallet -- our employee financial wellness software that offers access to earned wages between paychecks -- allows providers to sponsor certain shifts and automatically deliver 65% of that shifts wages to that employee on the next business day. Providers can use this feature to help staff hard-to-fill shifts, while providing employees quick access to their wages. It's a win-win.
It has been impressive to see how providers have stepped up to help their employees during this time. We hope this new feature will serve as an extra benefit to help alleviate some of the stress your employees are facing.
Again, we can't thank you enough for all your work during this challenging time, and are here to support you in any way we can.