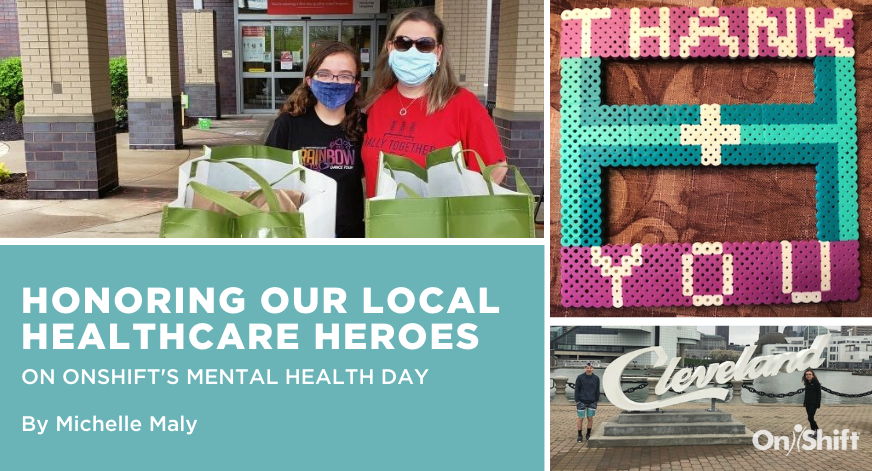 Since the onset of the COVID-19 crisis, I have had a pit in my stomach. While I know that staying at home right now is the best way to do my part to stop the spread, I desperately wanted to show my appreciation in some little way for the caregivers bravely fighting on the front lines.
My daughter and I started creating 'thank you' notes, motivational pictures and other art to distribute to local frontline workers. And when OnShift gave employees a mental health day and encouraged us to get outdoors, I knew this was the perfect opportunity for us to make a special delivery to some local healthcare heroes.
Since most people would be working, I knew that my kids and I could safely enjoy the outdoors without worrying about too much other foot traffic. We came up with an idea. We would start the day by delivering donuts and our 'thank you' gifts to staff at a local healthcare facility and then spend some time together outside.

Luckily, the weather cooperated that day. You never really know what you are going to get in early springtime in Cleveland, Ohio. One year, you could be skiing atop a foot of snow, the next, you're having a picnic in the park. We kicked off the day by delivering 8 dozen donuts to caregivers. Although we were not permitted to enter the building we visited, I was told that everyone was very appreciative, and they even shared a photo of their smiling faces. I know my gesture paled in comparison to their efforts, but I was happy they enjoyed them.
We spent the rest of the afternoon sightseeing around Cleveland. I got to show my kids some of my favorite places in the city and we took a bunch of photos of different Cleveland landmarks. We are using the photos we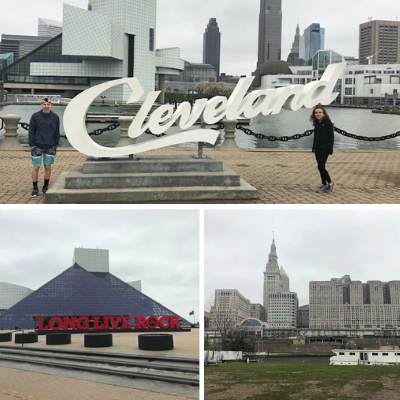 took to build a huge "Thank You, Cleveland Caregivers" sign for our yard.

I feel very fortunate to work for a company that prioritizes the safety and wellbeing of its employees. They understand that this crisis has been an adjustment for all of us, no matter our situation. I thoroughly enjoyed the day out with my kids, teaching them about the healthcare industry that OnShift serves and how those we work with each day are risking their lives for us right now.
I don't think any of us could have imagined what we are currently experiencing, but it really is showing us how essential and strong our healthcare workers are.
And although we were unable to deliver donuts to all of you (believe me, we would if we could!), we just want to say thank you and express our sincerest appreciation for all that you are doing.